Every company or business sets out goals to achieve. Whether they meet them or not, is another matter. But there's almost always a standard out there with which companies compare themselves. But some companies don't compare themselves with an standards. They make their own! And they are usually the ones at the top of the food chain! So today, we'll tell you about some of the Giants. So read on and be inspired!
1.  Walmart – $421.8 Billion!
Industry – Retailer
Location – U.S
Employees – 2,150,000
CEO – Micheal T. Duke
Stock Exchange Listing – NYSE
Walmart is an American multinational corporation that runs chains of discount department stores and warehouses. It was created in 1962 by the Sam Walton. As of 2012, it is the biggest company with respect to revenue, which is about $421.8 billion. It is also the biggest private employer with over 2 million employees. It has 8,500 stores in 15 countries, but operates under different names. Despite global recession, it lured millions of customers due to the discount prices. It's head-quarters are located in Bentonville, Arkansas.
2.  Exxon Mobil – $370.1 Billion!
Industry – Oil and Gas
Location – U.S
Employees – 83,000
CEO – Rex W. Tillerson
Stock Exchange Listing – NYSE
Exxon Mobil is an American Oil and Gas company formed on 30 November, 1999. It's descended from J.D. Rockefeller's Standard Oil. It has 37 oil refineries in 21 countries, with a combined refining capacity of 6.3 million barrels (1 million m3) per day! And it has a revenue equivalent to 3.921 million Barrels of oil. Hence it is the largest refining company in the world. Despite recession, it continued to expand it's reach into emerging markets, and has been ranked number 1 or number 2 for the last five years1
3. Royal Dutch Shell – $368.1 Billion!
Industry – Oil and Gas
Location – Netherlands
Employees – 112,000
CEO – Peter R. Voser
Stock Exchange Listing – LSE
Royal Dutch Shell, commonly knows as Shell is a global Oil and Gas company. It is considered as the fifth largest company in the world, and second-largest energy company. It is active in almost all areas of the industry; exploration, production, refining, distributions, marketing, petrochemicals, power generation etc. It also has on-going work in the renewable energy sector; bio fuels, solar, wind and hydrogen power. It operates in 90 countries and produces a revenue equivalent to 3.1 millions barrels per day. It has 44,000 service stations worldwide.The 2010 Gulf oil spill, and the recession took a toll on the company due to insecure market. But it held it's ground and by end of 2011, it was the largest company listed on FTSE with a market capitalization of £149.2 billion.
4.  BP – $297.1 Billion!
Industry – Oil and Gas
Location – Britain
Employees – 97,600
CEO – Anthony B. Haward
Stock Exchange Listing – LSE, NYSE
British Petroleum is another global oil and gas company which ranks fourth largest worldwide and third largest energy company. Like Shell, it also is active in all the fields of the Oil and Gas industry. And also has major renewable energy activities including hydrogen, bio fuels, solar and wind power etc. It operates in over 80 countries and has 22,400 service stations, producing around 3.8 million barrels of oil equivalent per day. It's division in America is the largest oil producer in America. Despite lower demand and falling prices, it still manages to get hefty profits.
5. Sinopec – $289.7 Billion1
Industry – Oil and Gas
Location – China
Employees – 400,513
CEO – Su Shulin
Stock Exchange Listing – SSE, SEHK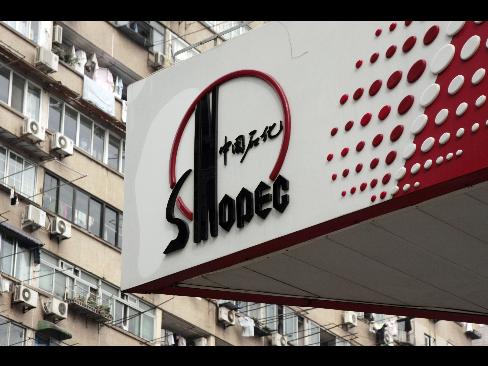 Sinopec is a majority owned subsidiary of state owned company Sinopec Group, and is the second largest petroleum company in China. Its business includes the major fields in the industry, including refining, production etc. It also works on the production and sales of petrochemicals, chemical fibers, chemical fertilizers, and other chemical products; storage and pipeline transportation of crude oil and natural gas; import, export and import/export agency business of crude oil, natural gas, refined oil products, petrochemicals, and other chemicals. Sinopec is also working on renewable energy and cutting down CO2 emissions. It is the first Chinese company to make it to the top 10!
6.  State Grid Corporation of China – $231.6 Billion!
Industry – Electricity
Location – China
Employees – 1,564,001
CEO – Liu Zhenya
Stock Exchange Listing – State owned
State Grid is the largest electric power transmission and distribution company in the world! It serves in China only, supplying power to millions. Since its founding in 2002, it has increasingly become involved in power industry reform, technology exchange and environmental conservation development.
7. Toyota Motors – $228.2 Billion!
Industry – Automobile/Automotive
Location – Japan
Employees – 316,121
CEO – Akio Toyoda
Stock Exchange Listing – TYO: 7203
Toyota is a multinational automaker company, and is considered the world's largest automaker by sales as well as production. It was founded in 1937 by Kiichiro Toyoda as a spin-off from his father's company Toyota. It created its first engine in 1934, and its first passenger car in 1936. Toyota Motor corporation group also includes companies like Lexus, Daihatsu and Hino Motors. In addition to manufacturing automobiles, Toyota provides financial services through its Toyota Financial Services division and also builds robots.
Toyota has still held its ground despite decreasing vehicle demands, a stronger Japanese Yen, and embarassing string of recalls that reached 10 million worldwide in 2010.
8. Petro China – $222 Billion!
Industry – Oil and Gas
Location – China
Employees – 464,000
CEO – Zhou Jiping
Stock Exchange Listing – SSE, SEHK
Petro China is a state owned Chinese Oil and Gas company and it is China's biggest oil producer. Traded in Hong Kong and New York, the mainland enterprise announced its plans to issue stock in Shanghai in November 2007, and following its debut on the Shanghai index, its market value tripled, making PetroChina the first company to reach a trillion dollar market capitalization.
9. Total S.A – $222.8 Billion!
Industry – Oil and Gas
Location – France
Employees – 111,401
CEO – Christophe de Margerie
Stock Exchange – Government owned
Total S.A. is a French multinational oil company and one of the six "Supermajor" oil companies in the world. Its businesses covers the entire oil and gas chain, from crude oil and natural gas exploration and production to power generation, transportation, refining, petroleum product marketing, and international crude oil and product trading. It is a large scale chemical manufacturer as well
10. Japan Post Holdings – $211 billion!
Industry – Conglomerate
Location – Japan
Employees – 229,134
CEO – Jiro Saito
Stock Exchange Listing – Government owned
Japan Post Holdings Co., Ltd. is a large state-owned enterprise in Japan that deals with mail delivery, banking and insurance services. The organisation was ranked #6 in the Fortune Global 500 of 2010.
That concludes the top 10 list. We thank exploredia for providing us with neater stats. Hope you gained some information. Stay tuned for updates. Cheers 🙂